Established in 1997, Singodia Electronics Pvt Ltd  is one of the fastest-growing electronic component distributor in India providing quality components and services to OEM, ODM, EMS across varied applications such as Lighting, Consumer Electronics, Automotive, Telecommunication, Defence, Power Electronics, Industrial Electronics, IOT, Medical Devices etc. SEPL started the business as "Singodia Electronics Pvt Ltd" in New Delhi as an independent distributor of electronic components and has now expanded to other regions of India. Singodia is reputed throughout Electronic Industry as a Professional Electronic Components Distribution house known for its Quality components, Supply Chain Management, Full-Time Customer Support and Manufacturing Solutions. 
SEPL's management team, with more than 20 years of experience in the industry  continues to focus on excellent service to our countrywide customers and strives to build long term business relationships based on effective communication, competitive pricing, innovative products and on-time delivery.
Mission
To become India's leading Component Distributor by providing World class services to its customers, promoting Made in India Manufacturers and supporting with latest technology and solutions.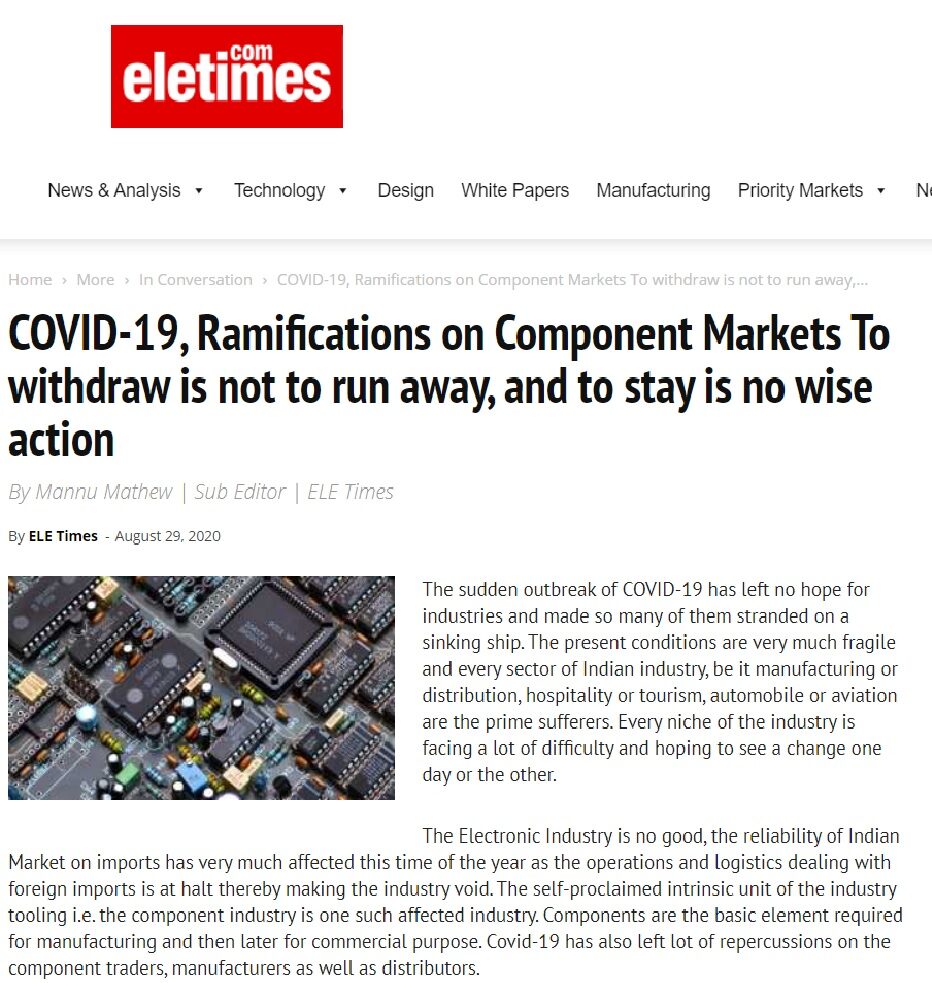 COVID-19, Ramifications on Component Markets To withdraw is not to run away, and to stay is no wise action! By Eletimes.com